Want to know who the top mobile app developers and game development companies are in India for Android and iOS?
In this guide, we'll give an overview of the app developers market in India –any company that has an office in India qualifies–and we'll provide some advice on how to choose an app developer, ending with some selected app developers in the final section.
There are a large number of app and game developers in India, operating on both a freelance and full-time basis. They are available for you to hire in popular cities, including New Delhi, Mumbai, Bengaluru and Kolkata.
India features a significantly overcrowded market for mobile app development, so it's crucial to find the best app developers for the job. We've listed the top Indian mobile app developers in our directory below.
Indian app development and software development companies are often the partner of choice for enterprise clients in the US and Europe as they can offer higher capacity and significantly lower cost services.
Frequently agencies in other markets will also use Indian teams to help complete projects.
Without further ado, let's get started.
The app developer market in India
Within the subcontinent, the Android OS, thanks to its wider variety of supported devices and cheaper handsets, holds over 90% of the market share, with iOS coming in at a low 2% of all smartphone users in the country.
The app developer make-up reflects this. The vast majority of app devs list their skills as either Android-only or Android and iOS.
Indian App Developer Skillset, by Platform.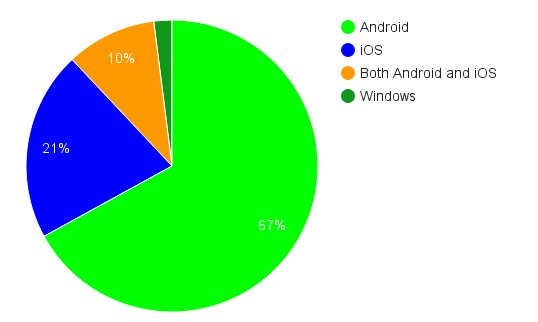 Source: belong.co
Regional universities and the Indian Institute of Technology supply a wealth of app developers annually to the country's market. 24% of Android developers on the market have 0-2 years of experience, while 42% have between 2 and 5 years.
Similar statistics in iOS development show not that the country is inexperienced but rather that its developer population is very young.
India app developer example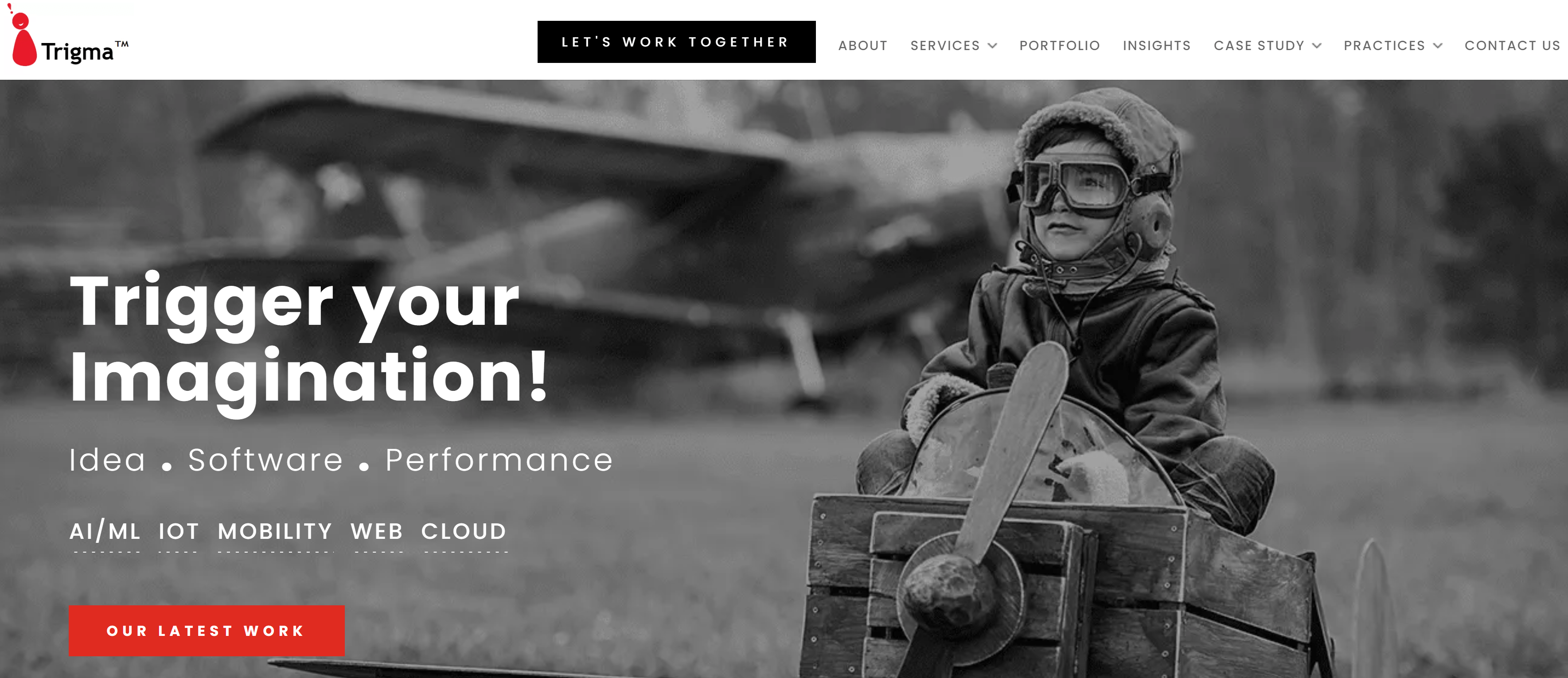 Source: Trigma
Geographically, there are a number of hotspots in India, the top three being Bengaluru, the National Capital Region (as the area around New Delhi, including the metropolis, is called) and Hyderabad, with 55% of all Indian Android app developers found in those three areas.
iOS is more spread out, with just over 45% of iOS developers in the triad, according to a report by Belong.co.
India App Developer Hotspots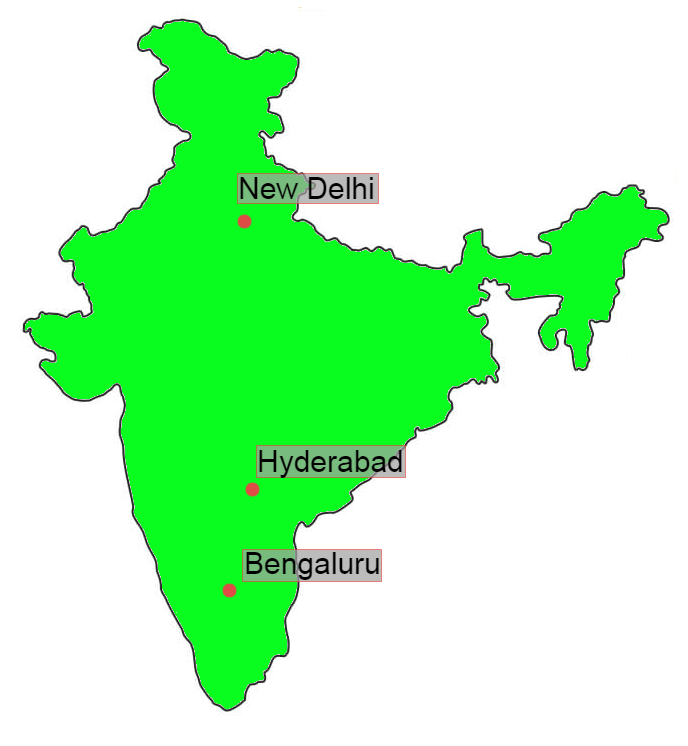 Source: belong.co
As for languages, the most commonly used are JSON, HTML5 and Javascript, with Swift being the classic go-to for iOS developers. The native philosophy of app development is strong in the subcontinent.
In particular, eCommerce development is the first choice for many mobile developers, with the sector providing the highest salaries for developers in the country.
This development is for several reasons, including expanding eCommerce in the subcontinent. As mentioned above, in 2016, there were about 200 million online wallets in India, with more continually opened from that point.
The "banknote purge" of November 2016 is expected to drive many to resort to mobile transactions and banking for their everyday purchases. The eCommerce sector is riding a very big wave.
Why work with an app developer based in India?
For a start, the mobile app market in India is one of the fastest growing in the world–in mid-2015, 52 million more people accessed the internet over the previous year across the subcontinent.
Mobile transactions are also driving the movement: In early 2016, some 200 million mobile wallets were opened in the country.
The great news is that this has led to a large number of mobile app development companies, especially around the cities of Bengaluru and Hyderabad.
India app developer example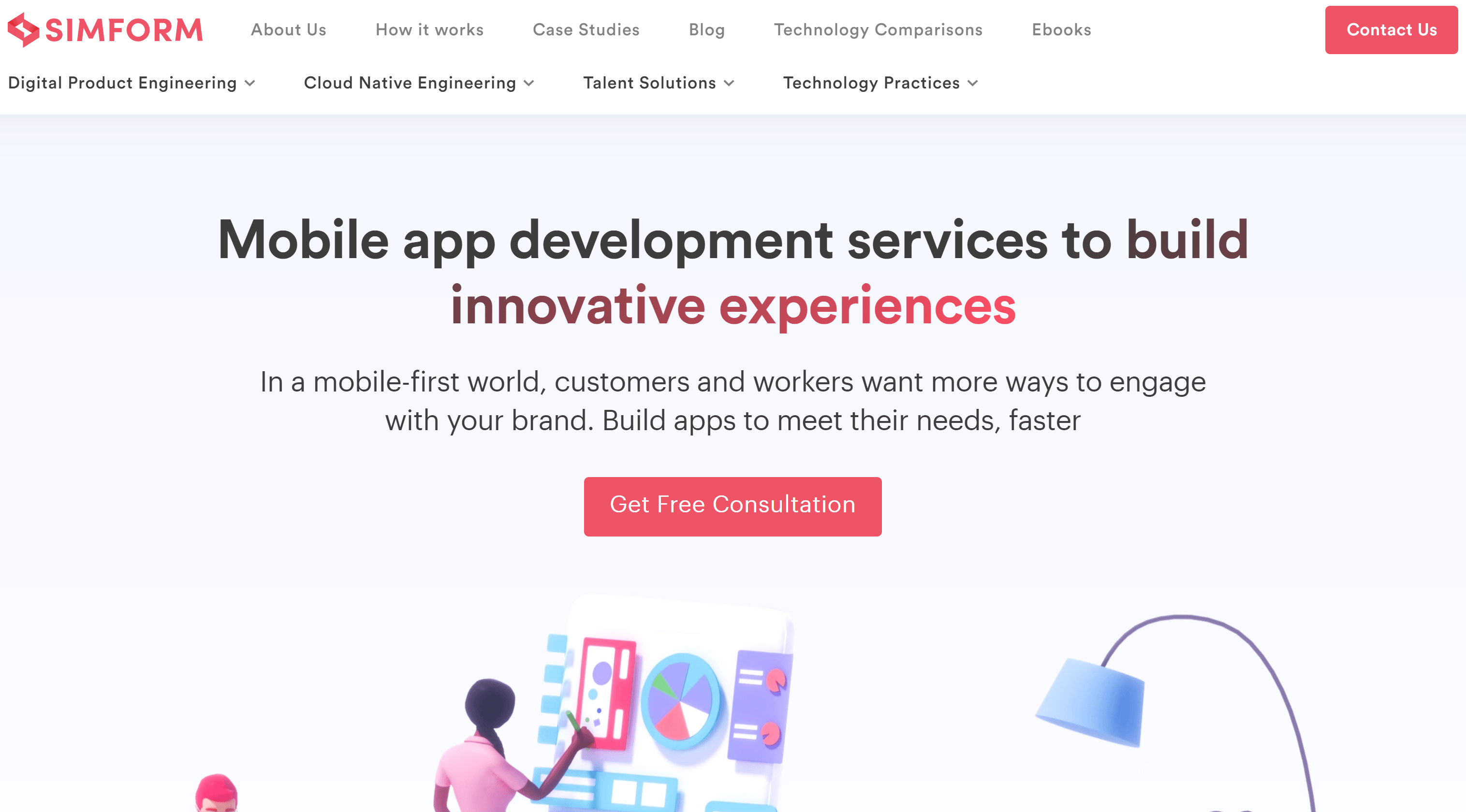 Source: Simform
A large portion of mobile app developers in India focus on Android over iOS, but with India's robust university system providing talented app developers, Indian app devs are spoilt for choice.
Indian app developers can offer market-leading innovations through advanced integrations, feature customizations, and solutions that stand out.
Besides that, the best Indian app developers have high coding standards with expert developers and dedicated teams that provide after-sales support and maintenance. Cloud-based deployments and integrations are also available.
App development companies in India support key platforms, including Android, iOS, Unity, VR and AR, with expertise in developing marketing strategies.
How much does hiring Indian app developers costs?
As of 2016, there are approximately 2 million software developers in India, with about 50,000 of those developing for mobile, and Google is trying to increase the figure for Android specifically.
There are also plenty of start-up incubators popping up around the country, with the most successful apps tackling everything from how to wear a Sari to hailing a rickshaw in the more remote parts of Mumbai and New Delhi.
Given the number of app developers in the country and the relatively low value of the Indian Rupee, app development in India can be relatively cheap compared to American and European prices.
On average, globally, it costs approximately $27,000 to develop an iOS app and $23,000 for Android.
That said, the total cost will vary based on the following additional factors:
Developer experience (in years)
Mobile app features (and their complexity)
Customization
Project size
UI/UX design
In India, however, costs are typically lower:
Median cost per hour, per platform (US Dollars).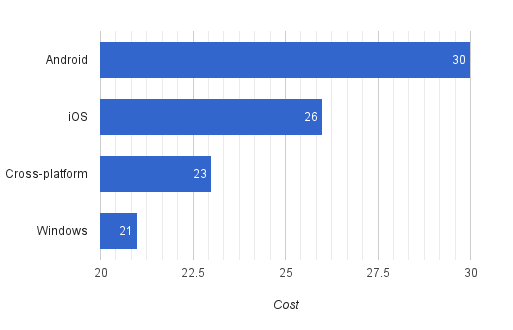 Source: statista.com
The median costs are considerably lower than in other regions of the world (in the most expensive region, the US, the median cost per hour for iOS development is well above $160).
India app developer example
Source: Closeloop Technologies
There's also plenty of choice, with nearly a quarter of all app developers skilled in mobile development, and the majority of them clustered around the centres we pointed out above.
Indian iOS developers familiar with Foundation, UIKit, and Cocoa will typically expect higher prices.
Equally, Android app developers who can use Ionic, Corona, and Material Foundation will set higher rates–the more tools they can use, the higher the cost.
On outsourcing
A large attraction to India's app development market is the lower cost when compared to American and European agencies.
One of the cheapest ways to get an app developed is via outsourcing, which you can do yourself on sites like Upwork, but a lot of companies (some of which we've listed) act as middle-men, with a pool of outsourced freelance developers which they select depending on your app's requirements.
Contact at this point could be direct with the freelancers, especially if you've picked them yourself or through the company.
This approach can be cheaper, but it certainly is very different to hiring a company with in-house developers. A few things you should know about the process:
You are often responsible for your own design, especially in the UI and UX sphere. You could outsource this as well, but a lot of freelance developers will do the app "building". They do not always offer consultancy services.
If attempting to hire a freelance developer on your own, you'll have to keep in mind the time difference (9.5 hours in New York, 4.5 in London, and India does not have daylight saving hours, so this changes). This is important because a freelance app developer might not offer 24/7 contact hours.
India app developer example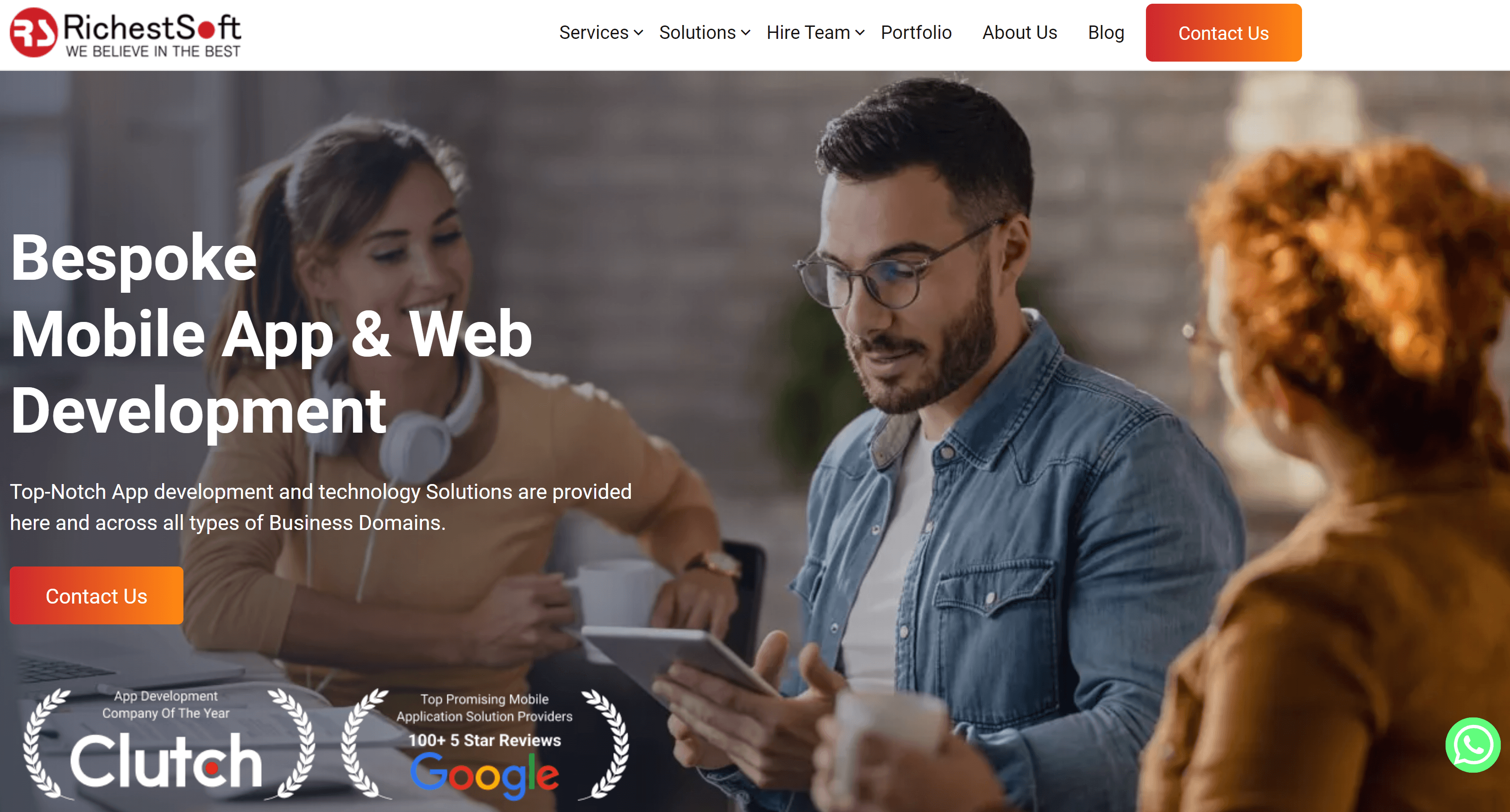 Source: RichestSoft
Language differences are something else to be aware of. A lot of developers in India create apps in one of the country's 22 official languages, not necessarily in English or even Hindi.
Savings on app development costs can be significant, but freelance devs are unlikely to offer other services like the back-end or maintenance and updates (after launch). This may require hiring another freelancer or company or re-hiring the first one; they might not be available if they're working on other projects.
While outsourcing your app's creation directly to a freelance developer could net you considerable savings, the process is complicated and, especially if you're creating your first-ever application, also quite risky.
If you decide to go that route, we suggest working through an outsourcing company to mitigate some of the risks while still retaining a good level of savings. You can check out the list of companies below, which includes some selected by us which have outsourcing models.
Obtaining a custom quote from an Indian app development company before you set off on your development journey is also a smart move. Yet how do you go about choosing the right one?
How to choose the top Indian app developers
To choose the best app developer in India, you need to understand the proper process, which comes in two stages.
First, there's plenty of research you can do on your own, as well as contacting others in your industry who have published a mobile app. From there, you'll need to set up interviews with them and find out about their skills and experience while they learn about your business and mobile app goals.
You can find other areas to focus on below.
Review their portfolio
App characteristics can vary wildly depending on the type of app and its function.
Previous experience in specific sectors or with certain functionalities can significantly affect the cost and time invested in a project.
India app developer example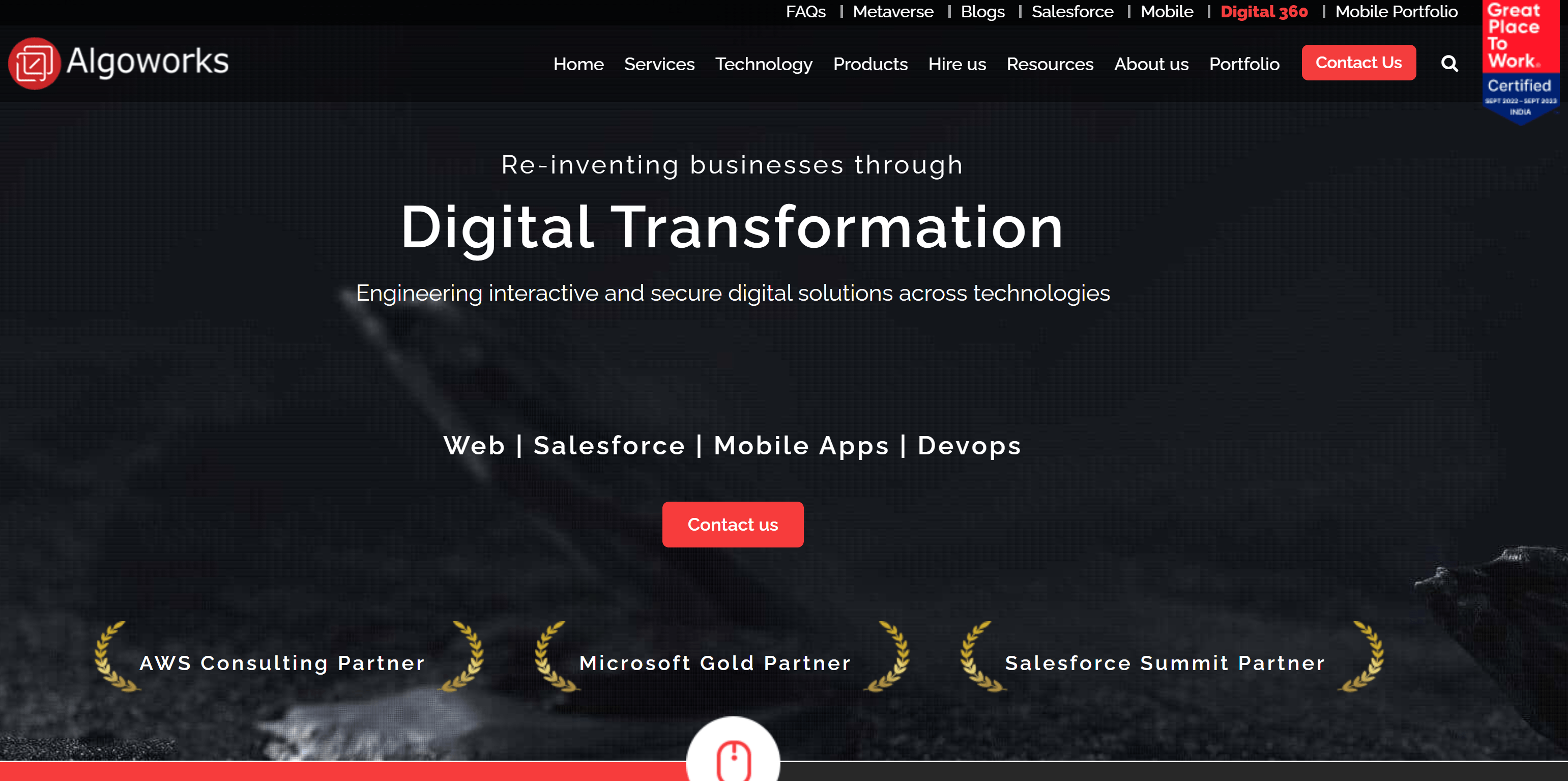 Source: Algoworks
Project delivery time
Your chosen Indian app development company must be able to develop quality apps at a rapid pace or with a reasonable turnaround time. The app needs to affect the market quickly, as this boosts your ROI.
It's best to find out the timeframes before committing–this can save you from an unpleasant shock if an app developer returns to you with a protracted development period.
Recommendations
As in any other business, recommendations can go a long way to finding your ideal app developer and discovering what it's like to work with them.
Find out how well they worked in the past to get a good idea of what to expect overall.
Check out our marketplace
You can sort through our directory of app development companies and agencies by country: have a look at the Business of Apps Marketplace.
Once you've chosen a few app developers, you can move on to the interview phase.
Ask for client references
Ask for references from prior clients and look for app developers who offer customer contact information so you can get direct feedback. Entertain the following factors when doing this:
The past brands they have served

The challenges they have overcome

The tech they have used 

The level of client satisfaction
India app developer example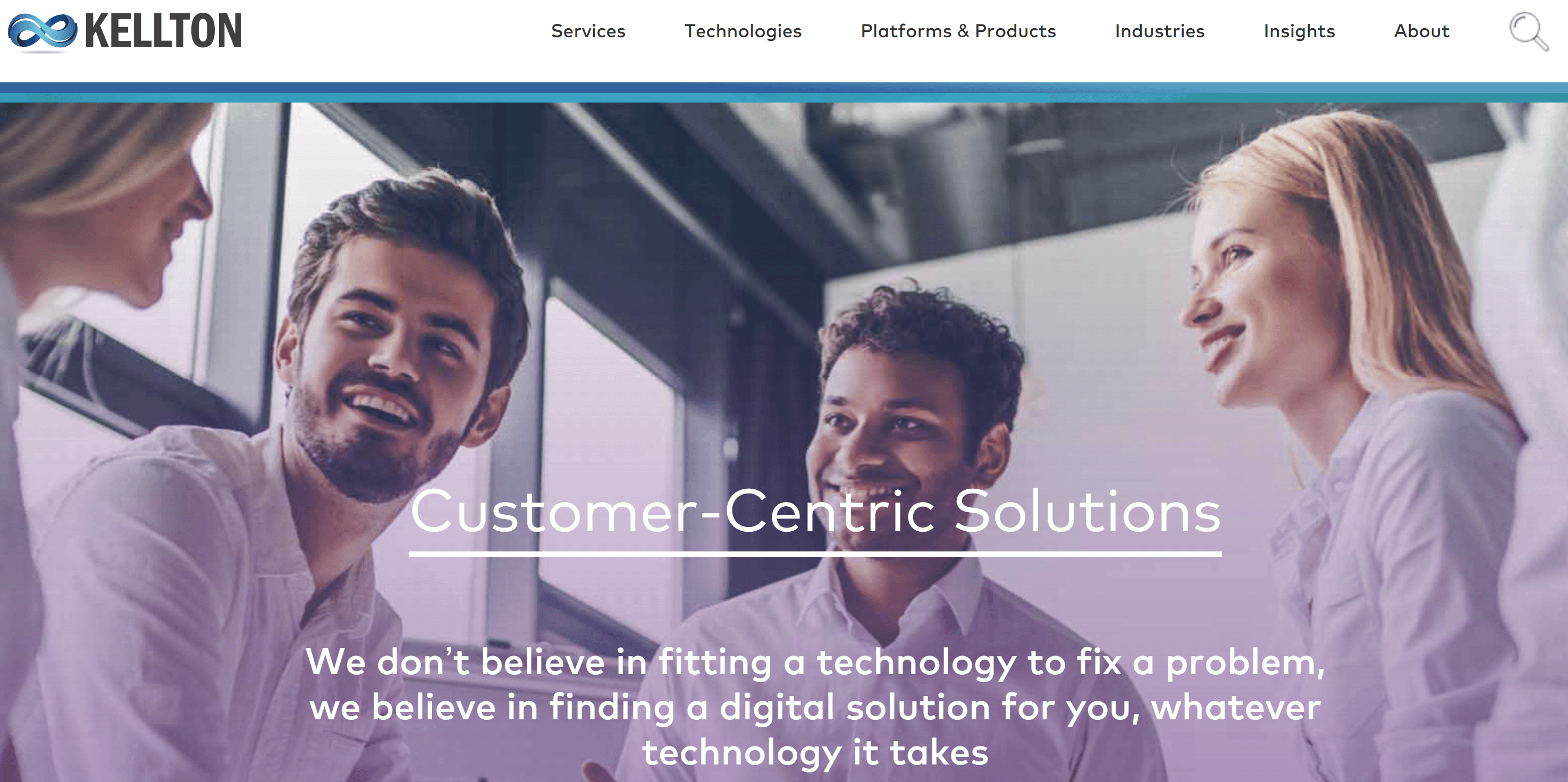 Source: Kellton
Ongoing app support
Work with an Indian developer that can ensure the appropriate support when you need to update or modify your app; long-term support for a mobile app is essential, and you will need it.
You must confirm if your chosen Indian app developer will help you after launching the app. Specifically, try to find out their policy on post-release bug fixing and any other formal agreements.
Top India App Development Companies:
Top mobile app development companies in India
You've seen the opportunity and expertise available in India, and now you may want to hire an app developer.
Working with an Indian app developer will help your mobile app to reach a more expansive user base with the help of highly capable individuals in the industry.
Other benefits of hiring an Indian app developer include the following:
The best developers focus on good quality services and timely delivery
Some Indian app developers provide services around the clock
India is the second-largest English-speaking country in the world
Indian entrepreneurs work with a global mindset
India's app software and IT industry is growing at a breakneck pace
India has the highest number of engineering graduates anywhere in the world
Here we've put together a list of the best Indian app developers so you can improve your strategy. We collected a list that combines a variety of budgets, skills, and experience that will suit your mobile app and secure the long-term sustainability of your business.
List of mobile app development companies in India
Mobile Application Development and Website Development
| Founded | Employees | Revenues | Social | Traffic |
| --- | --- | --- | --- | --- |
| 2010 | 51-200 | $6m+ | 2k+ | 19,000 |
Dev Technosys Pvt Ltd  is an ISO 9001:2008 certified web and mobile app development company. Started out in the year 2010, we hold 12+ years of experience in which we have had tremendous opportunities to prove our technical prowess while polishing our in-depth knowledge, placing us today in the class leading Software development companies in the tech domain.
Learn more about Dev Technosys