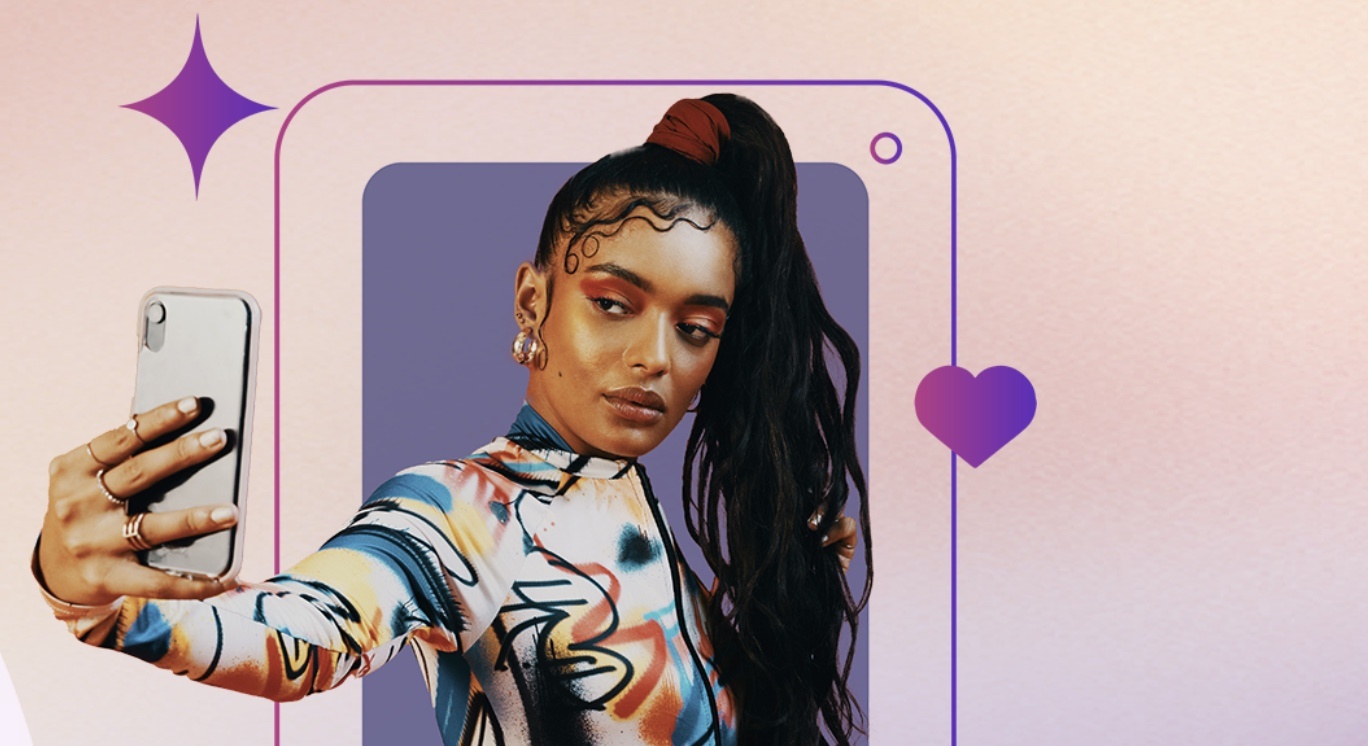 It seems that 2023 is going to be a much bigger year for influencer marketing with 64% of brand marketers expecting to grow their budgets on the format. That's according to a new survey of 150 brand marketing leaders by creator marketing company Open Influence.
Brand marketers see the value in influencer marketing
A growing number of brands have opened up their budgets to influencer marketing with 13% of them dedicating at least $1 million to it. However almost a third (29%) admit that selling the idea of creator marketing to upper marketing is still challenging. 
Brands up their influencer marketing budgets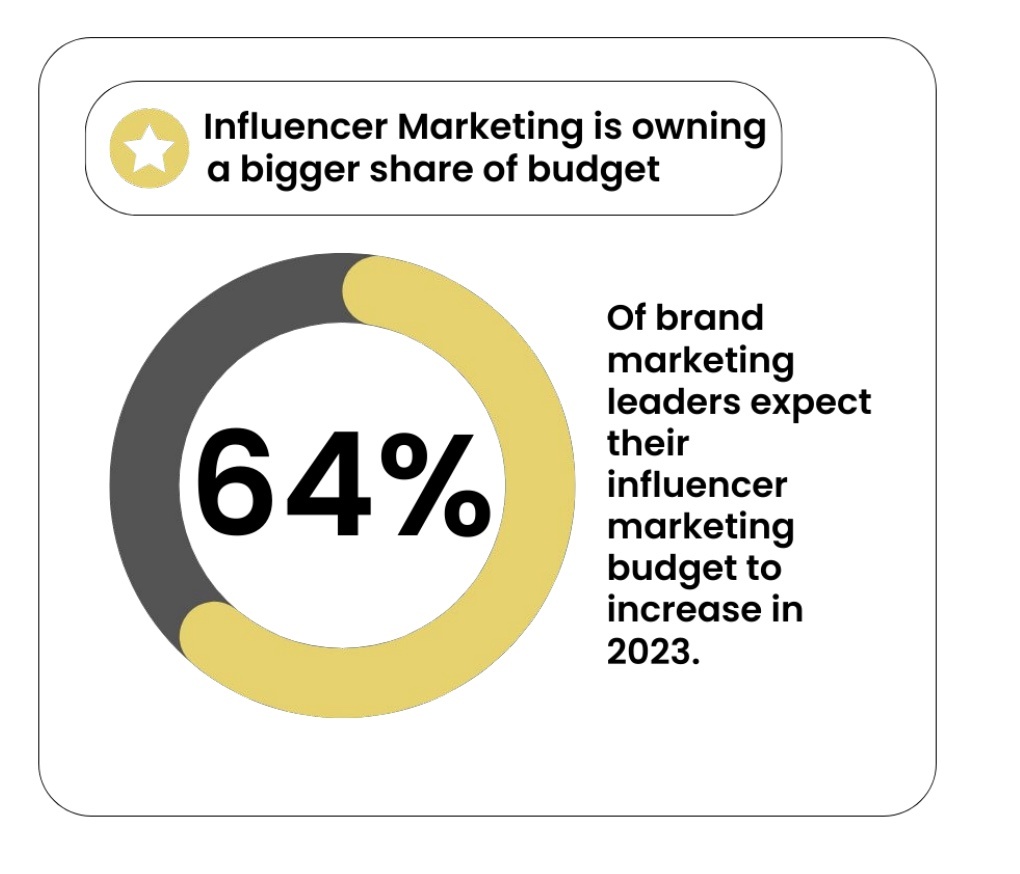 Source: Open Influence
A whopping 81% of brand managers outsource their influencer marketing fully or partially in order to minimise common hurdles in-house including negotiations and contracting (20%) and developing an effective strategy (17%).
The study also found that 77% of brands prefer long-term relationships with creators. That's good news for influencers, brands and consumers alike as it allows them to develop stronger connections over time while keeping campaigns cost-efficient. 
Measurement is the big issue
Less than half of brand marketers (40%) find it easy to obtain accurate influencer marketing metrics. Tracking analytics is challenging and first-party isn't always reliable or accessible. The issue with attribution may be one of the reasons why 77% also run paid social campaigns alongside their creator marketing campaigns. This allows brands to maximise efficiency and ROI. 
Top platforms and influencer choice
Instagram is still the number one influencer marketing platform, followed by TikTok. Short-form video is rapidly attracting ever more marketing dollars as audiences prefer to view content. Much of the growth in short-form video is being led by the TikTok app. 
Instagram is a top platform for influencer marketing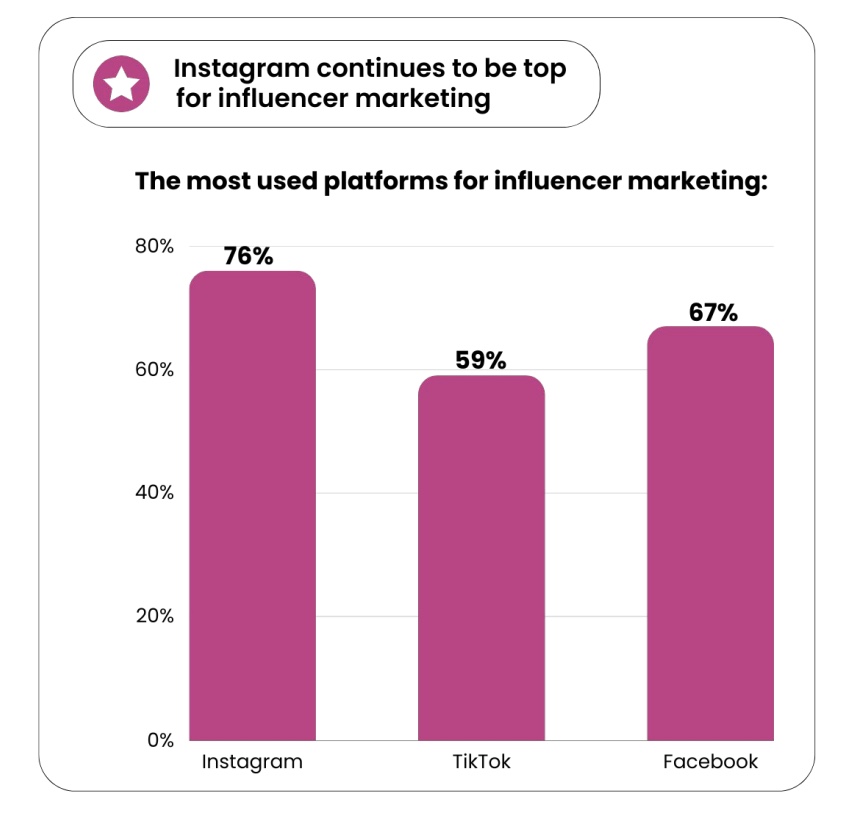 Source: Open Influence
Short-form video leads in format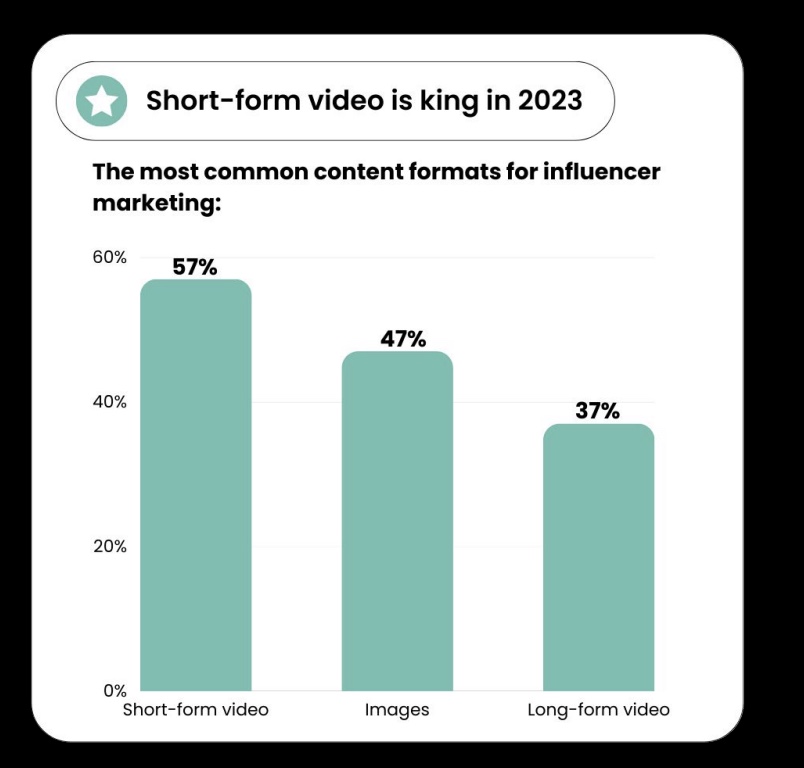 Source: Open Influence
When it comes to influencer selection, brands consider follower count 3x more than the expertise of the creator. Some 17% would like to partner with macro creators with over 5 million followers. It goes to show that numbers still matter. 
However, brands also want creators who are relatable (35%) and aspirational (36%).
For 2023 and beyond it's reassuring to see that 91% of brand marketers are open to exploring new trends in influencer marketing and continue to experiment. 
Key takeaways
64% of brand marketers expect to increase their influencer marketing budgets in 2023
81% outsource their influencer marketing fully or partially
77% run paid social campaigns alongside their creator marketing campaigns