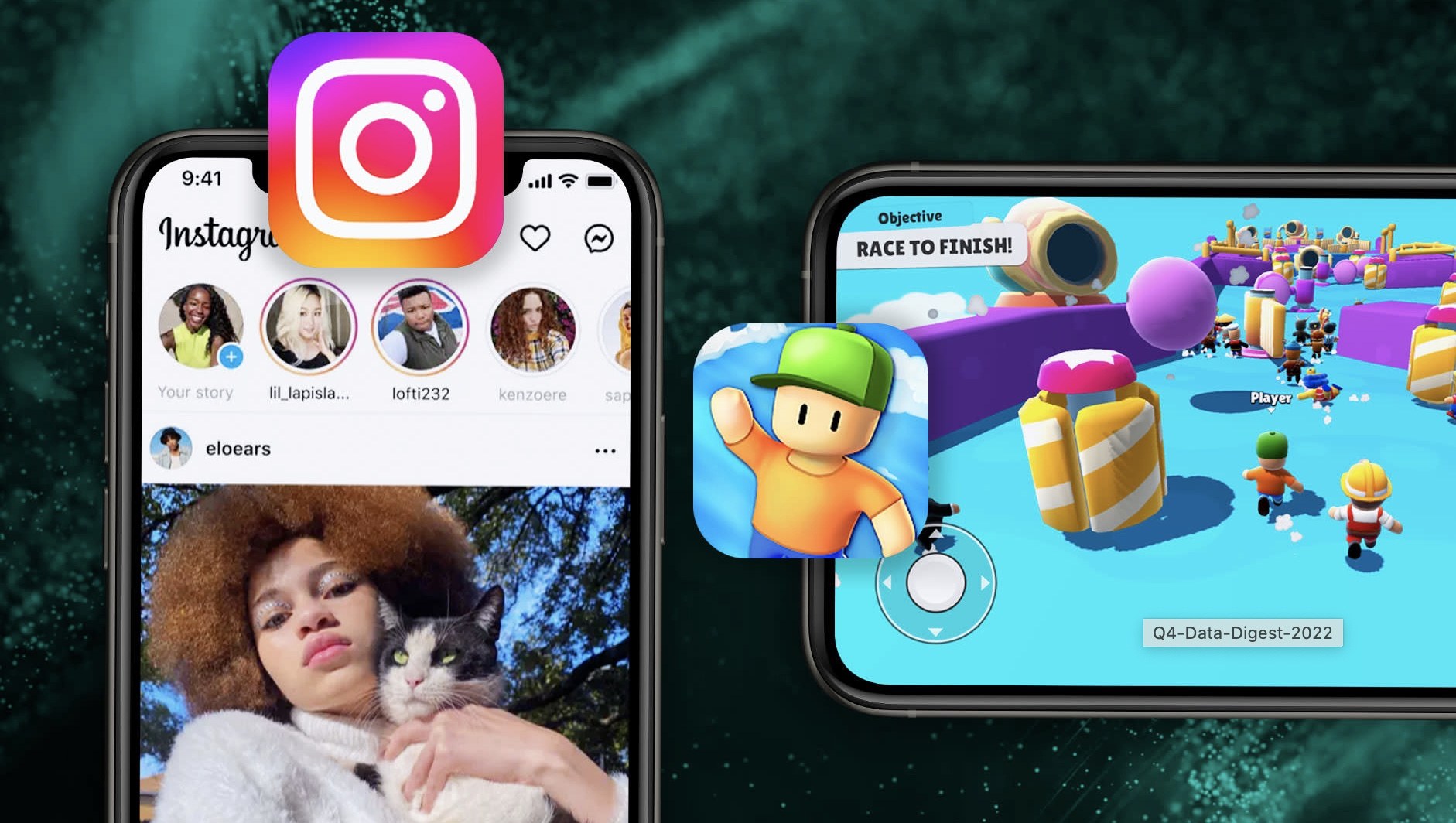 Mobile app adoption on the App Store and Google Play remained stagnant in the final quarter of 2022 according to the latest data from Sensor Tower. That's on the back of an overall 9% rise in app installs to 151 billion in 2022. But some app categories performed better than others. 
There's no stopping social apps
Global app downloads dropped 0.1% year-on-year to 35.5 billion in Q4 2022. However, social media apps such as Instagram and TikTok continued to attract a high number of downloads. Instagram was the number one app worldwide in Q4 2022, followed by TikTok and Facebook in third and fourth place. 
While this may be good news for marketers looking to up their budgets on social campaigns, choosing the right format will be all the more important this year. On Instagram, for example, the average reach for Stories has dropped 7% and for feed posts that drop is even sharper at 22%. Meanwhile, Reels get between 2-12x more reach compared to feed posts.
Games dominate but downloads are slowing
Overall, mobile game downloads declined between Q3 and Q4 2022. In November, game downloads were 4.4 billion on both app stores which was level with 2020. However, the World Cup helped spike football game apps. FIFA Mobile and Soccer Super Star grew 137% and 112% quarter-on-quarter, respectively.
Stumble Guys game dominates downloads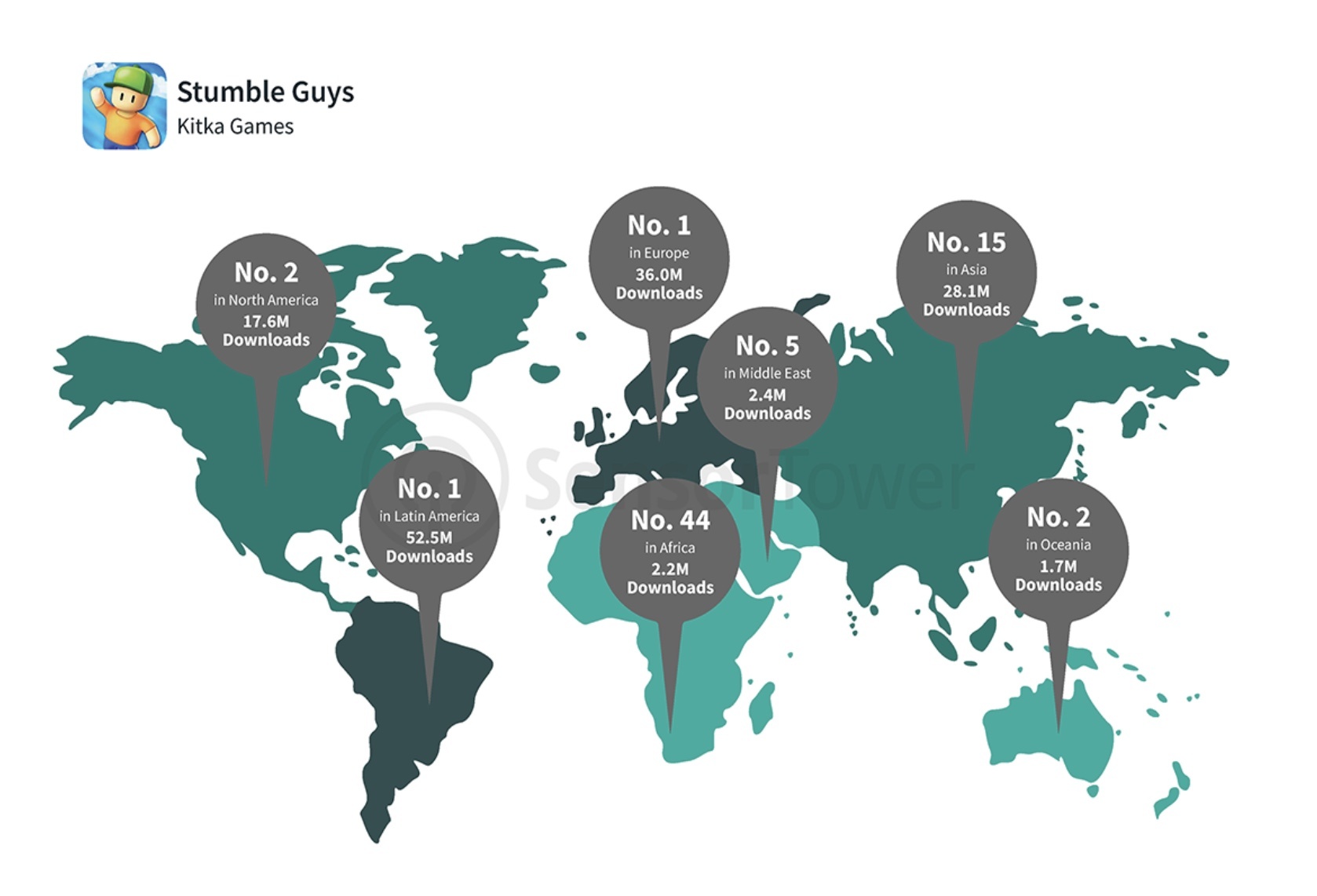 Source: Sensor Tower
Stumble Guys by Kitka Games dominated download growth in 2022 and was the fastest-growing app. It ranked top in Latin America and Europe with more than 50 million downloads and 36 million, respectively.
Key takeaways
Global app downloads dropped 0.1% year-on-year to 35.5 billion in Q4 2022
Social media apps continue to attract high downloads
Mobile game downloads declined between Q3 and Q4 2022